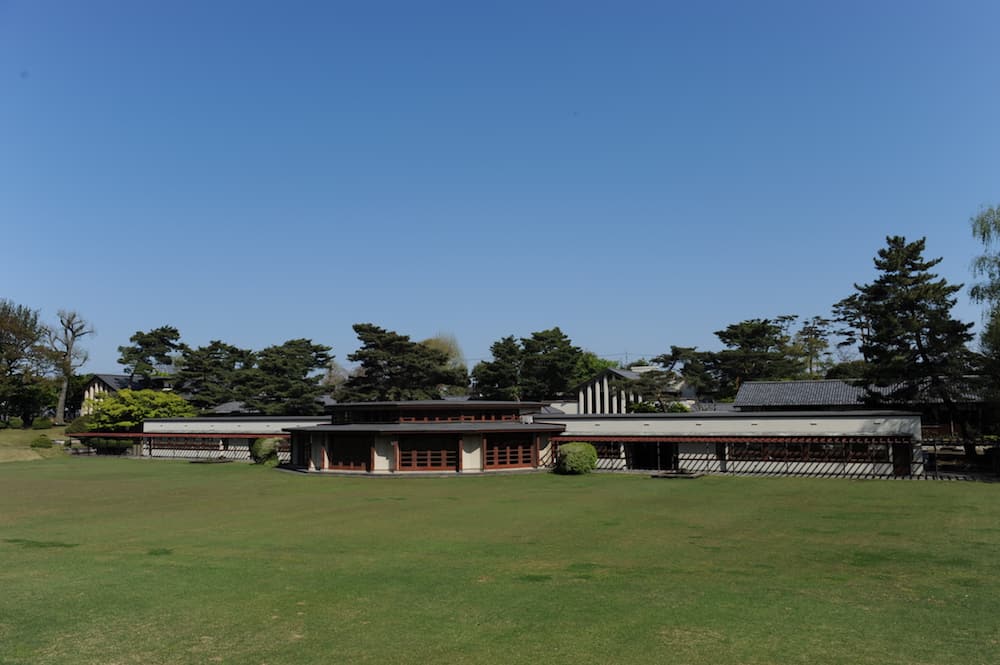 A school with a dining hall in the center of its campus
… What kind of school on earth is this?
We, the "Rice Ball Network" wishing to promote good and essential qualities of Edible Education in Japan and in the world, first take up the corporate school Jiyu Gakuen in Higashikurume city, Tokyo.
In the center of Jiyu Gakuen's large campus blessed with nature, which you couldn't believe is in Tokyo, stands the dining hall, a wonderful wooden building. Concerning the food education carried on for 95 years since the foundation of the school in 1921, we interviewed Mr. Kazuya Takahashi, who was made president of the school in April, and Mrs. Akiyo Ishikawa, the head of the Food Office. We will report this in 3 parts.
Jiyu Gakuen
Presently located in Higashikurume city, Tokyo, the school founded in 1921 by the journalist couple, Mr. and Mrs. Hani, has been providing education to a small number of students aged 4 to 22 from Youji Seikatsudan (kindergarten), Shotoubu (elementary school), Joshibu (Girls' Department, junior and senior high school), Danshibu (Boys' Department, junior and senior high school) to Gakubu (college). With the basic ideal of "Life itself is education" it provides its students with the characteristic of 'Edible Education' attaching great importance to the relationship with nature.
◼︎"Self-government and Work for Yourself" to Use the Given Freedom Better
Q: First, please tell us how you take "Freedom" at Jiyu Gakuen.
A: (Takahashi) The freedom of Jiyu Gakuen is taken from the biblical passage, "The truth will make you free," in St. John's Gospel, chapter 8, verse 32. Mr. and Mrs. Hani, our founders, were both devoted Christians and they named their school after this passage.
Everyone's life is given by God and everyone is given the freedom of will. But how do we use the given life and the given freedom of will? Learning this is what Jiyu Gakuen's education is all about.
If you use the freedom only for yourself, then your life becomes egotistical. If you become human centered, you destroy the natural environment. If you only follow the current of the society of your day, you could, for example, become a person who would meet the wartime demand.
When you choose something with your freedom of will, what would be your basis? At Jiyu Gakuen we aim to educate students to be able to make a good judgment for themselves, before God, speaking in religious terms. It is a lifetime task and is difficult, however.
Q: It is somewhat different from a so-called freedom which we know in modern times.

A: (Takahashi) Yes, it is not the freedom to do whatever you like. But we are granted the freedom to do whatever we like, for how to live our life is up to us, and each one of us has that freedom. However, we can say that at Jiyu Gakuen, we learn how to use that freedom better and learn what is necessary for that.
But ultimately the question is whether we human beings can truly choose a better freedom. We humans are by nature egoistic beings. In various ways we cannot live our lives without being self-centered. For example, we cannot help but taking a pig's life when we want to eat, can we? Admitting that we are such beings, we must think about whether pigs deserve to be killed or not. On a wider scale, it is the question of whether you think it is good for Japan to be rich while other countries may remain poor or not.
Then it is important how much higher you would place the limit of your 'self.' For that, we do cherish the social life of our students.
Q: In the modern society of Japan, it is often said that freedom comes with self-responsibility. But freedom, you say, is much deeper than that. How each individual interprets freedom is a task of not only Japan, but of the world, right?
A: (Takahashi) At Jiyu Gakuen we do our work by ourselves. If you are a kindergarten child, you get up by yourself or help with setting the table. From that, our students do for themselves what is necessary according to their age level. This is expressed by the word, 'autonomy.' Moreover, we use the word 'work for yourself' with 'self-governing.'
To maintain this self-governing, you move from governing 'yourself' to governing 'yourselves.' What you do for yourself becomes what you do for yourselves. It is not good that only you, as an individual, are happy, but you think of others with whom you share the same room, of your classmates, of your department, of Jiyu Gakuen, of Higashikurume City, of Japan, and of the world. Through this thinking, your limit is expanding.
Thinking of the environmental issues, for example, we not only learn knowledge from textbooks, but begin at first to think of our own lives, and then broaden our views. That is the ideal of Jiyu Gakuen, 'Life itself is education.'
Q: To ask you a basic question, do you use the common textbooks authorized by the Ministry of Education, Culture, Sports, Science and Technology?

A: (Takahashi) Yes, but the approach to education is different. We have a rich natural environment and the environment itself becomes our textbook and life itself becomes our textbook.
Once, a university professor in charge of making Government Guidelines for Teaching came to observe our school, interested in the education at Jiyu Gakuen. At first, looking at the materials such as the curriculum, he asked, 'Where do you have the characteristics of Jiyu Gakuen?" And he continued, "There are a few strange subjects in the curriculum, but it is not so different."
However, after he tried spending three full days here, he was very much amazed at the community life of seniors and juniors together, in the cleaning time and at the lunch time. He left, saying, "There are so many things for learning in school life which are not listed in the curriculum."
Q: Speaking of the original curriculum, it would be difficult to be taken up universally, but it seems possible that the good points of Jiyu Gakuen could be taken up by public schools.

A: (Takahashi) Yes, they tend to think that Jiyu Gakuen is special, but any school could do what we do at Jiyu Gakuen.
——————————-
<Preparing lunch at Jiyu Gakuen>
In the Girls' Department (junior and senior high) half of each class
(some 20 students) takes turn every day cooking lunch for 300 people,
which includes all the students and the staff of the department.
In the Boys' Department (junior and senior high), on every day from
Monday through Saturday except Thursday, 6 or 7 parents who live in or
near Tokyo cook lunch with a staff in charge of kitchen hygiene for some
210 people, all the students and staff of the department. On Thursday,
half of the 2nd year senior high class cook for themselves.
In Shotoubu (elementary school) 6 or 7 parents with a staff in charge of
kitchen hygiene cook for some 200 children and the staff.
In Youji Seikatsudan (kindergarten), parents and two staff in charge of
kitchen hygiene, and in Saikou Gakubu (college), a few cooks prepare lunch.
——————————-
◼︎For lunch, students purchased the food and supplies and parents cooked it
Q: Since the foundation of your school you have maintained that it is important at Jiyu Gakuen that you all get together and have warm lunch, and the dining hall is designed to be in the center of the school campus. And moreover, it is interesting that parents come to cook lunch for their children at Jiyu Gakuen. When and how did this activity start?
A: (Ishikawa) It was in 1930 that parents actually started cooking. Shotoubu (elementary school) was started at Mejiro (the original school campus) in 1927 after the Girls' Department had been started in 1921, and the children would have lunch cooked by the girls. When Shotoubu moved to this present site in Higashikurume City in 1930, parents volunteered to cook, saying, "As the students of the Girls' Department cook for themselves, so please let us cook lunch for our children."
There is a record observing that it was appreciated by the school and that parents and staff cooked lunch together. When the Boys' Department was subsequently started in 1935, the situation was the same and parents wished to do their part for their sons with the help of the school staff.
Q: Is it from the beginning of the school that students at the Girls' Department cooked lunch for themselves?

A: (Takahashi) Yes. They first used the kitchen of the founders' house. (The school dining hall and its kitchen were not yet completed then.)
A: (Ishikawa) It seems that their cooking started from having lunch together at the founders' house.
Q: To prepare lunch for the whole school means mass-cooking, doesn't it?

A: (Takahashi) Yes, but we basically have only one class for one grade and the number of students are fewer than at average schools. We have 157 pupils at Shotoubu this year.
Q: Tell us about how the parents' cooking has developed.

A: (Ishikawa) According to the records, the clerical work first carried out by the members of the Parents Committee was taken over by the Food Research Group of Shotoubu which was established in 1932. The Food Research Group then belonged to the Consumers' Cooperative (of Jiyu Gakuen) which had been started in 1928.
During the wartime, with the food shortage, they thought out how to meet the needs and teachers and pupils helped with cooking which was also done by their parents.
In 1941, the Central Food Office, the predecessor of the present Food Office, was established as the unified operating institution for the meals of the whole school. Initially, the staff did the managing work, and in 1952, the third year senior high girls took over all the work there.
Q: It is a good example of the self-governing work you have mentioned before, isn't it?

A: (Ishikawa) The students had managed the Food Office ever since. There were a few staff of course, but the third year senior high girls did the work. According to the materials, they made such groups as 'Vegetables', "Meat," etc. respectively. They ordered the materials from the menus which the parents had made, and distributed the materials which had arrived there to each kitchen. The students did such work for themselves.
Q: I thought it was the parents and the staff who had chiefly worked.

A: (Ishikawa) Until 15 years ago, the management of food had been carried out by the third year senior high students. Of course, there were adults, but the basic work of purchasing supplies, calculation of payment, making the accounts balance etc. was done by the students.
A: (Takahashi) In the school there are 8 kitchens including the dormitories. They were in charge of all the food supply for the 8 kitchens.
A: (Ishikawa) It was an amazing thing in hindsight. In those days, the parents of Shotoubu and the Boys' Dept. placed orders to the students, making their own menu and asking for necessary materials. The students got the orders together and sent the order to the shop.
But due to the change of the college organization, it had gradually become difficult to keep the system and we came to have no students working at the Food Office some 15 years ago.
I went to the shops with which we had dealings, such as a fish shop at the Tsukiji Wholesale Market, to explain the situation with a word of thanks. We had had the dealings for more than 40 years by then. At one shop there was a second generation shop-owner who told me about his father who had said to him, "When there was often a phone call from a student who said in a sweet voice that she was sorry to have made a mistake in her order, I didn't mind the mistake at all, as the students, mere children, were working very hard."
I felt really sorry to learn that we had been helped in such a way. The second generation owner told me that if his father had been alive, he would have been happy to see a Jiyu Gakuen person come to give a notice with thanks. I was very grateful to hear that.
Q: The management of orders must be a demanding job. Were the students coping with their mistakes and phone calls of complaints?
A: (Ishikawa) The staff might have answered the phone complaints, but as for the mistakes, I hear that students themselves said to the shopkeeper, "We are terribly sorry but could you do something to accept our revised order?"
Once they gave a wrong order for 100 kilograms of soybeans while they needed only 10 kilograms of them. They apologetically asked the whole school to eat soybeans every day. Yes, there were many stories like this.
Q: Nevertheless you kept the student-centered policy all through, and they have carried it out well. I think it is already the fruit of the education of Jiyu Gakuen. You cannot do this in ordinary schools.

A: (Ishikawa) After all, you cannot help but do it if you think it to be your responsibility. It is interesting that as they are young, they feel everything is on their shoulders, I am sure. I imagine that they came to have the will to do it for themselves as if they had been under a magic spell.
A:(Takahashi) Any student who is given responsibility will put out more strength than usual.
Q: And adults, the staff of the school, believe in that strength of the students?

A:(Ishikawa) I would agree indeed.
A: (Takahashi) It is the most important thing for us.
Q: For all that, it is amazing that the school puts the matter in the hands of students.
A: (Takahashi) It is all right that we put it in their hands. Even if they make a mistake, they will become able to do it. We know they will grow through the experience.
(to be continued)
Interviewer: Saiko Tsukamoto
Written, edited, and photographed (partially) by Mao Yoshida
YOSHIDA, Mao – Writer and editor. After graduating from Jiyunomori Gakuen High School, she studied literature and media theories in the School of Humanities and Social Sciences (II) at Waseda University. Having worked with an editing and production company, she became independent in 2012. She has worked on producing works in many media including chiefly books and magazines and web-based media. She wrote the chapter of "EDIBLE" in the Urban Permaculture Guide supervised by Kai Sawyer. She is a co-author of the book Higashikawa Style. She continues her work of collecting data and writing on the themes of food, community and the way of living bound up with the future.
投稿者プロフィール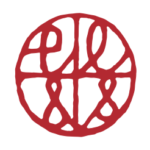 Organic,Natural,Farm to Tableに特化したフードプロデュース&オペレーションカンパニー。健やかな農と食とココロを結びます。
コメント ( 0 )

トラックバックは利用できません。